Work Hard, Play Hard
Be rewarded with incredible trips to luxurious destinations – such as New York & Dubai. We have awarded our teams for their hard work and becoming part of The Elite Club, a sales incentive competition for all consultants.
Other awards include team days out at Shaku Zula and The Shard. A day at the races at Cheltenham and Ascot – we love getting dressed up and cheering at the races.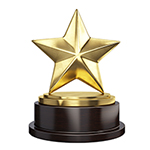 You can earn up to £1,000 for a successful referral
required:This field is required.
applicantName:Please enter your name.
applicantEmail:Please enter a valid email address.
applicantTelephone:Please enter a valid telephone number.
cvRequired:Please upload your CV.
cvFilesize:Please submit a file larger than 0 bytes.
cvExtension:Please upload a .doc, .docx, pdf, .rtf file.