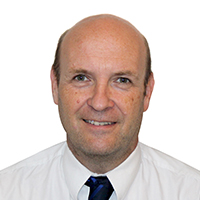 Terry Trundle
Sector Manager
Telephone

email
Profile
I have been a dedicated and valued member of the HR GO team for the past twenty years, running a successful and fast paced desk. I thoroughly enjoy the Interaction of both clients and candidates on a daily basis, building strong relationships.
I cover both temporary and permanent positions across a wide range of sectors to include Industrial, Logistics, Health & Safety, Engineering and Human Resources. I have built my reputation locally on a loyal and trusting approach, which has in turn resulted in local businesses and candidates being referred to me through personal recommendation. I work as a partnership with my clients, investing time in developing key accounts to provide a creative one stop recruitment solution. I take pride in listening and understanding the culture of my clients and the individual needs and objectives of both clients and candidates.
Outside of work I enjoy going to the theatre, as well I am a keen sportsman who especially enjoys playing football.
required:This field is required.
applicantName:Please enter your name.
applicantEmail:Please enter a valid email address.
applicantTelephone:Please enter a valid telephone number.
cvRequired:Please upload your CV.
cvFilesize:Please submit a file larger than 0 bytes.
cvExtension:Please upload a .doc, .docx, pdf, .rtf file.