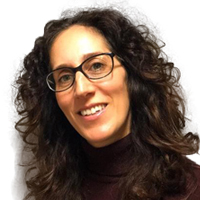 Tanya Stevens
Branch Manager
Telephone

email

Sectors
Profile
Having worked in recruitment for over twenty five years in the City and locally, I consider myself a seasoned recruiter, relationship builder, business developer and Manager. I have a very strong work ethic, am forward thinking and most of all an extremely adept sales professional.
Following an explosive stint in the City with one of the top banking recruiters, for the past nineteen years I have been working with HR GO Recruitment Plc. I am currently the Branch Manager of the Bishop's Stortford branch, successfully maintaining and increasing profitability. People management and budgeting play a significant part of my role.
Locally we have a reputation for being honest and understanding to both clients and candidates. We consistently deliver on our ethos of matching outstanding employees with esteemed employers.
required:This field is required.
applicantName:Please enter your name.
applicantEmail:Please enter a valid email address.
applicantTelephone:Please enter a valid telephone number.
cvRequired:Please upload your CV.
cvFilesize:Please submit a file larger than 0 bytes.
cvExtension:Please upload a .doc, .docx, pdf, .rtf file.