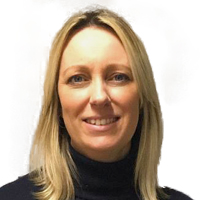 Sarah Williams
Recruitment Consultant
Telephone

email
I joined HR GO Recruitment in the summer of 2017 as an Account manager for our National Sales team, bringing four years recruitment and compliance experience within the medical sector. Initially I was employed to account manage two of our largest Commercial accounts, this involved extensive liaison with directors and managers, achieving S.L.A's and targets. As well as continuously being the driving force behind the recruitment of temporary labour, with all our branches across the country supplying to my clients. My job also involved remote permanent recruitment for the Buckinghamshire and Luton areas.   
In February 2019, I joined our well established and successful branch in Bishop's Stortford, where I complemented there existing commercial team. Here I am responsible for executive permanent recruitment with our local clients and remote recruiting for clients further afield. I work very closely with my colleague Kelvin Buick, who runs our Technical/ Engineering and Exectec desk.


required:This field is required.
applicantName:Please enter your name.
applicantEmail:Please enter a valid email address.
applicantTelephone:Please enter a valid telephone number.
cvRequired:Please upload your CV.
cvFilesize:Please submit a file larger than 0 bytes.
cvExtension:Please upload a .doc, .docx, pdf, .rtf file.