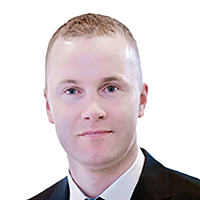 Ihor Bovtsaylo
Senior Account Manager
Telephone

email
Profile
I have started my recruitment career working for a small recruitment agency based in the Northampton. It was there that I started resourcing for industrial candidates, and with my experience and knowledge of the market, I was invited to join HR GO Recruitment & continuing to recruit within their Industrial division.
I joined HR GO Recruitment back in 2008 where I was a part of the Industrial team. My focus here ranges from operatives roles, FLT drivers, to admin assistants. I am working across multiple sites and clients. I do pride myself on getting to know both my candidates and clients to ensure that the optimum level of service is delivered consistently to the exclusive standard.
Away from the office I do enjoy travel, visiting new towns & countries. With a passion for music, you are likely to meet me at some music festivals.
required:This field is required.
applicantName:Please enter your name.
applicantEmail:Please enter a valid email address.
applicantTelephone:Please enter a valid telephone number.
cvRequired:Please upload your CV.
cvFilesize:Please submit a file larger than 0 bytes.
cvExtension:Please upload a .doc, .docx, pdf, .rtf file.