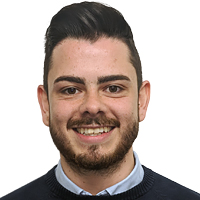 Sam Baker
Recruitment Consultant
Telephone

email
Sam joined HR GO in 2018 and has experience of working in the Health & Social Care sector as a qualified care worker. Sam can use his industry knowledge to recruit the right staff and has a good insight into the requirements of staff needed for this sector. 
required:This field is required.
applicantName:Please enter your name.
applicantEmail:Please enter a valid email address.
applicantTelephone:Please enter a valid telephone number.
cvRequired:Please upload your CV.
cvFilesize:Please submit a file larger than 0 bytes.
cvExtension:Please upload a .doc, .docx, pdf, .rtf file.