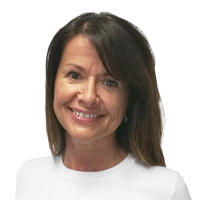 Lorraine Button
Recruitment Consultant
Telephone

email

Sectors
Profile
Having joined HR GO Recruitment in the summer of 2017, I possess over two years recruitment experience as an Account manager. I mainly look after two large clients where, we supply volume temps on a weekly basis who require candidates with five year references, DBS checks and airport security certificates. My role involves dealing with the weekly temporary payroll, as well as ensuring that deadlines and targets are achieved, to fulfil our client's needs on a weekly basis and kept in line with our service level agreement.  
Previously I worked for AC Appointments who were bought by HR GO Recruitment in 2017. I'm extremely passionate about recruitment and since joining such a great team at HR GO in Bishop's Stortford, I have quickly come to realise the advantages of working for a large corporate family run plc. I am very much looking forward to what the future will hold for me with HR GO.
required:This field is required.
applicantName:Please enter your name.
applicantEmail:Please enter a valid email address.
applicantTelephone:Please enter a valid telephone number.
cvRequired:Please upload your CV.
cvFilesize:Please submit a file larger than 0 bytes.
cvExtension:Please upload a .doc, .docx, pdf, .rtf file.