find Aviation Jobs
See our latest Aviation Jobs
Apply for Aviation Jobs like these
Our Specialist Aviation Branches
Get the Right Job
We place quality personnel that conform to strict DFT guidelines for background/security checks. The roles we recruit for are Passenger Service Agents, Ramp Agents, Customer Service Agents, Flight Dispatchers, Aircraft De-Icers as well as many others. If you'd like to find a job within Aviation - get in touch.
We have 10 years experience in recruiting for airport and aviation roles across UK airports including Cardiff, Heathrow, Stansted, Luton, Birmingham, Gatwick and Manchester. Our recruitment consultants have a unique understanding of an airport and the requirements that companies have and they will spend time with you to find the right role for you.
We are up-to-date with on all UK airport requirements and our  dedicated team of recruitment consultants will help you meet both the airport authorities and DFT standards to make the recruitment process easier. This includes: references, criminal records, General Security Awareness Training Certification or Completion of Airside Pass.
We are members of AOA
HR GO Recruitment are members of the Airport Operators Association (AOA). This allows us to keep up-to-date with communications and industry news within the aviation sector. 
We fully understand the strict security and logistical constraints and demanding pressures of the airport environment. 
If you would like to find out more, you can speak to one of our specialist aviation consultants today.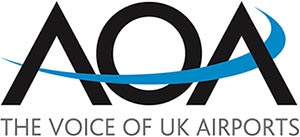 How to nail an interview
Your job application and CV ticked all the boxes and now it's time for an interview. So what's the best way to prove yourself to your potential manager?
Read more
6 things to take to an interview (and 5 to leave at home)
Streamline what you take to boost your chances of success
Read more
Why candidates need your business to take climate action
How lowering your carbon footprint can help you win staff
Read more
required:This field is required.
applicantName:Please enter your name.
applicantEmail:Please enter a valid email address.
applicantTelephone:Please enter a valid telephone number.
cvRequired:Please upload your CV.
cvFilesize:Please submit a file larger than 0 bytes.
cvExtension:Please upload a .doc, .docx, pdf, .rtf file.