Kingspan Production Operator Jobs
Is it possible to feel satisfied at the end of each working day? We believe it is, when you join the right company and you're in the right position.

Join our exceptional team at Kingspan in Holywell and both of these characteristics are possible for you.
Why do we say exceptional? Because Kingspan is a global leader with an above average vision.

What is Kingspan All About?
Why do we say exceptional? Because Kingspan is a global leader with an above average vision.

Kingspan started as an ordinary engineering and contracting business over 50 years ago. But that company had a vision to impact the world. Today we're doing just that with a team of 11,000 employees who operate on five different continents.

And what does Kingspan do?
We create energy efficient buildings

We are at the forefront of innovation to help our clients reach their goals more effectively

We offer a range of state of the art products for the construction industry
And that's just some of what we do. Don't you want to be part of this exciting, but also important vision?
Production Operator: The Role
The Job
As a production operator your responsibilities will relate to:
Manufacturing

Packaging

Dispatching
During all Kingspan's processes you need to focus on quality and productivity, but also safety.
What is required of you to work at Kingspan?
What is the Required Experience?
To maintain a certain standard of work we require our production operators to have some of these characteristics in their career history:
Here's some of the things you'll get up to while you're in this role. But remember, in an innovative industry, no two days are ever the same, so we may require other duties than these:
Following the orders of the Senior Operative/Production Supervisor

Maintaining a clean and safe work environment

Cleaning of equipment

Machine operation

Meeting production targets

Machine monitoring

Relay challenges to shift supervisors
Remember, our SOP (Standard Operating Procedures) and health & safety standards should always be adhered to.
To align our team with our above standard vision, Kingspan's Holywell division expects team members to showcase these softer skills. This enhances your work but also helps teams function more effectively:
Are you PC literate?

Do you communicate well with others, whether you're talking or writing?

Do you have an affinity for health and safety measures relating to the workplace?

Can you be proactive to meet deadlines?

Can you help minimise waste during the supply chain?

Are you a team player?
If you answer yes to most of these questions, we want you as a part of our dynamic team.
Each member of our team empowers us to reach our goals by helping deliver innovations and sustainable solutions to others. That's ground-breaking work matched with an important, noble cause.
That's job satisfaction guaranteed.
Ready to help us change the world?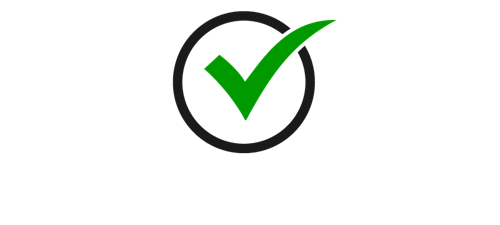 Contact HR GO Liverpool today!
required:This field is required.
applicantName:Please enter your name.
applicantEmail:Please enter a valid email address.
applicantTelephone:Please enter a valid telephone number.
cvRequired:Please upload your CV.
cvFilesize:Please submit a file larger than 0 bytes.
cvExtension:Please upload a .doc, .docx, pdf, .rtf file.