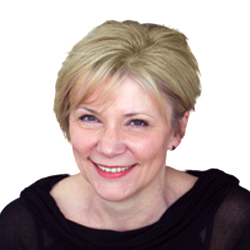 Sharon Wilding
Director of Marketing
Telephone

email

LinkedIn
Philosophy
"I'm thrilled to have joined HR GO at such an exciting time. We are ambitious to expand the range and quality of services we offer to clients, keeping pace with the growing recruitment market."
Profile
I'm a marketing professional with more than 30 years' experience, working with companies large and small. 
I joined HR GO in May this year and am thoroughly enjoying working with a great bunch of very dedicated and knowledgeable people while I learn the ins and outs of the recruitment market. 
It's an exciting time to join recruitment. As the UK economy improves so does the demand for people to fill the new jobs being created. I believe that delivering great service time after time to candidates and clients is our most important marketing message and technique and I've been really impressed by the commitment to great service that I've seen in the company since I've been here. 
required:This field is required.
applicantName:Please enter your name.
applicantEmail:Please enter a valid email address.
applicantTelephone:Please enter a valid telephone number.
cvRequired:Please upload your CV.
cvFilesize:Please submit a file larger than 0 bytes.
cvExtension:Please upload a .doc, .docx, pdf, .rtf file.