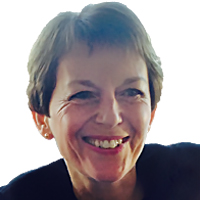 Margie Shroff
Administration & Compliance
Telephone

email
Prior to working at HR GO I was a School Secretary for 15 years, after moving from teaching into school administration, but I began life with HRGO Recruitment in the summer of 2010 when I popped into the Branch looking for some temporary Admin work.  I was put to work on a couple of temporary assignments and then asked to come to work at the Branch to cover Reception ….. my career with HRGO quickly developed and I have been here ever since! 
I am now responsible for the payroll of some 240 temporary candidates, each week, whilst also taking responsibility for candidate and client compliance and the daily administration of the branch. 
I often go from changing light bulbs, and ordering kitchen utility items, to playing the role of ambassador for HR GO to the various clients we serve.  I thrive on making 'processes' work for the branch so that I can facilitate the success of all our Recruitment Consultants.  I enjoy the interaction with our potential, and working, candidates and the joy of this job is variety !
When I am not at work I thoroughly enjoy gardening, practising Yoga and walking our family Labrador, along with organising many family occasions.
required:This field is required.
applicantName:Please enter your name.
applicantEmail:Please enter a valid email address.
applicantTelephone:Please enter a valid telephone number.
cvRequired:Please upload your CV.
cvFilesize:Please submit a file larger than 0 bytes.
cvExtension:Please upload a .doc, .docx, pdf, .rtf file.