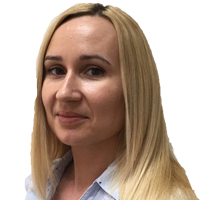 Malgorzata Korynth
Recruitment Consultant
Telephone

email

Location
Profile 
Malgorzata is a Polish speaking consultant and joined the team at HR GO Recruitment in 2017. She recruits for the office & professional sector which covers administration, customer service, reception and accounting roles.  
required:This field is required.
applicantName:Please enter your name.
applicantEmail:Please enter a valid email address.
applicantTelephone:Please enter a valid telephone number.
cvRequired:Please upload your CV.
cvFilesize:Please submit a file larger than 0 bytes.
cvExtension:Please upload a .doc, .docx, pdf, .rtf file.