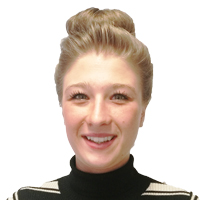 Laura Baxter
Recruitment Consultant
Telephone

email
Profile
I joined HRGO Recruitment in Bishop's Stortford during December 2017, as a Resourcer and Account Manager to the Industrial division. My role involves supporting Terry Trundle, the Sector Manager of a very busy Industrial desk. We have a large volume of temporary agency staff, working with many of our clients in and around Bishop's Stortford. My role involves daily contact with both candidates and clients, working to fast deadlines to meet client expectations and ensuring both our candidates and clients are fully compliant for audit purposes. Writing job adverts, C.V searching all the leading job sites, screening and interviewing candidates is a large part of my job role. This requires excellent time management, strong organisational and communication skills. I thoroughly enjoy working within such a busy and challenging branch and look forward to progressing my career with HR GO Recruitment.
required:This field is required.
applicantName:Please enter your name.
applicantEmail:Please enter a valid email address.
applicantTelephone:Please enter a valid telephone number.
cvRequired:Please upload your CV.
cvFilesize:Please submit a file larger than 0 bytes.
cvExtension:Please upload a .doc, .docx, pdf, .rtf file.