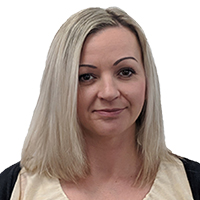 Katarzyna Tobli
Business Support Executive
Telephone

email

Location
Kat joined us in November 2019, coming with a wealth of experience in temporary industrial recruitment and has experience working as an on-site resource.
required:This field is required.
applicantName:Please enter your name.
applicantEmail:Please enter a valid email address.
applicantTelephone:Please enter a valid telephone number.
cvRequired:Please upload your CV.
cvFilesize:Please submit a file larger than 0 bytes.
cvExtension:Please upload a .doc, .docx, pdf, .rtf file.