A Reversal of Fortune – Strategy Change for a Successful Business 
Date:                    Thursday 15 November 2018
Time:                    5.15pm – 7.15pm
Venue:                 HR GO Harris Room, The Spitfire Ground, Old Dover Road,
                            Canterbury, Kent CT1 3NZ
As fellow business partners of Kent County Cricket Club, Girlings, HR GO Recruitment and Wilkins Kennedy would like you to join them for a reception at the Spitfire Ground to celebrate the club's promotion to Division One and to hear a few words from the man that made it happen – the new director of cricket, Paul Downton.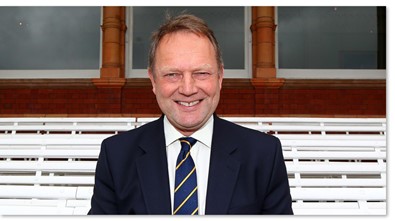 Paul Downton, Director of Cricket at Kent County Cricket Club
In just nine months since his appointment, Paul has helped to turn Kent's fortunes around. A  former England wicketkeeper-batsman and managing director of England Cricket, Paul also pursued a highly successful career in the City and in his talk he will share with you the key factors behind the club's impressive performance.
We hope you will be able to join us for what we believe will be a most enjoyable evening. To register please complete the form on this page.