The data and report options available to you will depend on the permissions you have been given by your organisation.
If you believe you need additional access please speak to your HR GO consultant.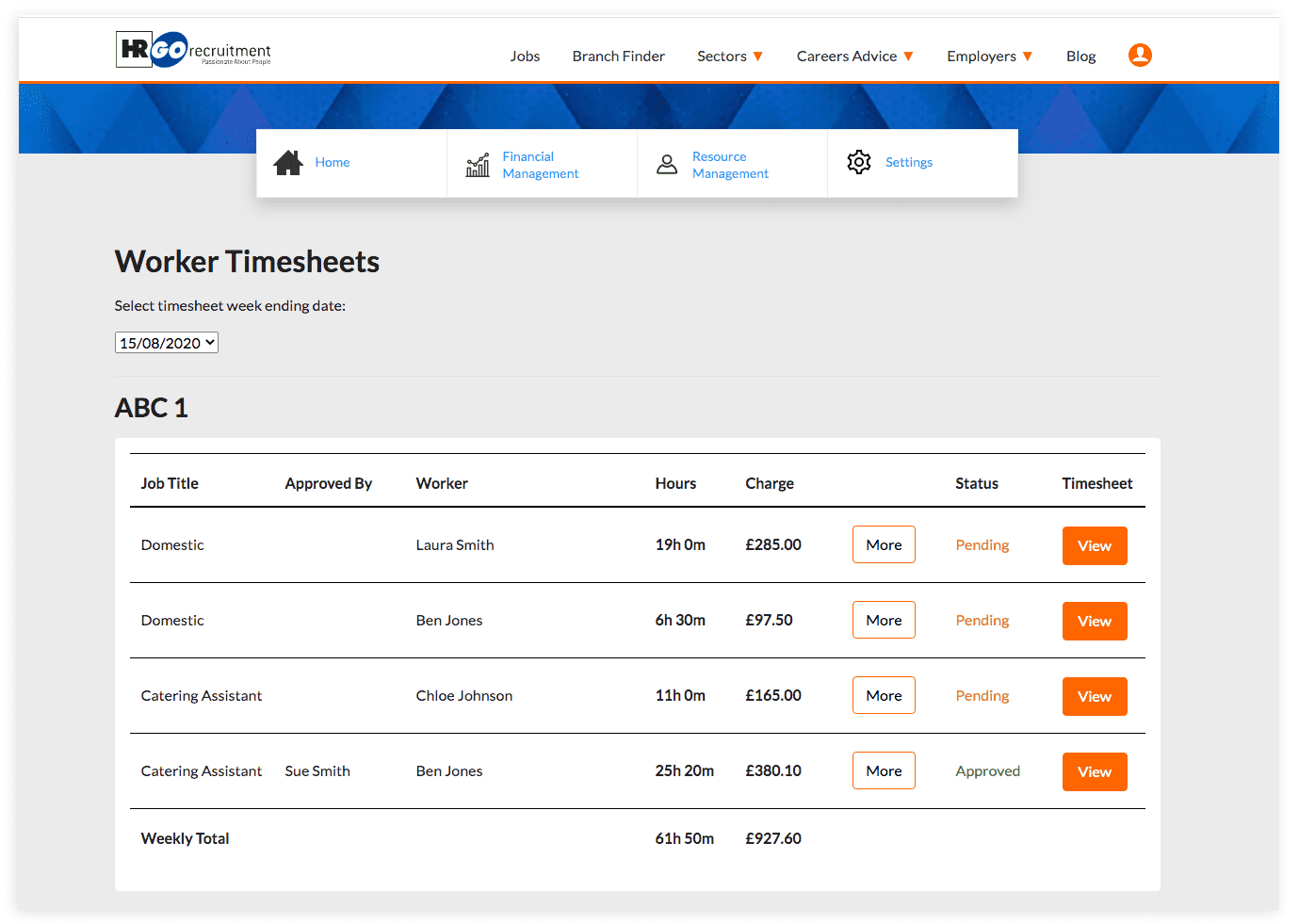 Within the portal you can review and approve worker timesheets each week, as-well-as view previously approved timesheets. You can see a high level summary of all timesheets for the week including an hours and charge rate breakdown and also view each individual timesheet in more detail.
Once approved, your part is complete and the process begins with HR GO for the worker to be paid on Friday.
   Bookings & Vacancies -
Coming soon!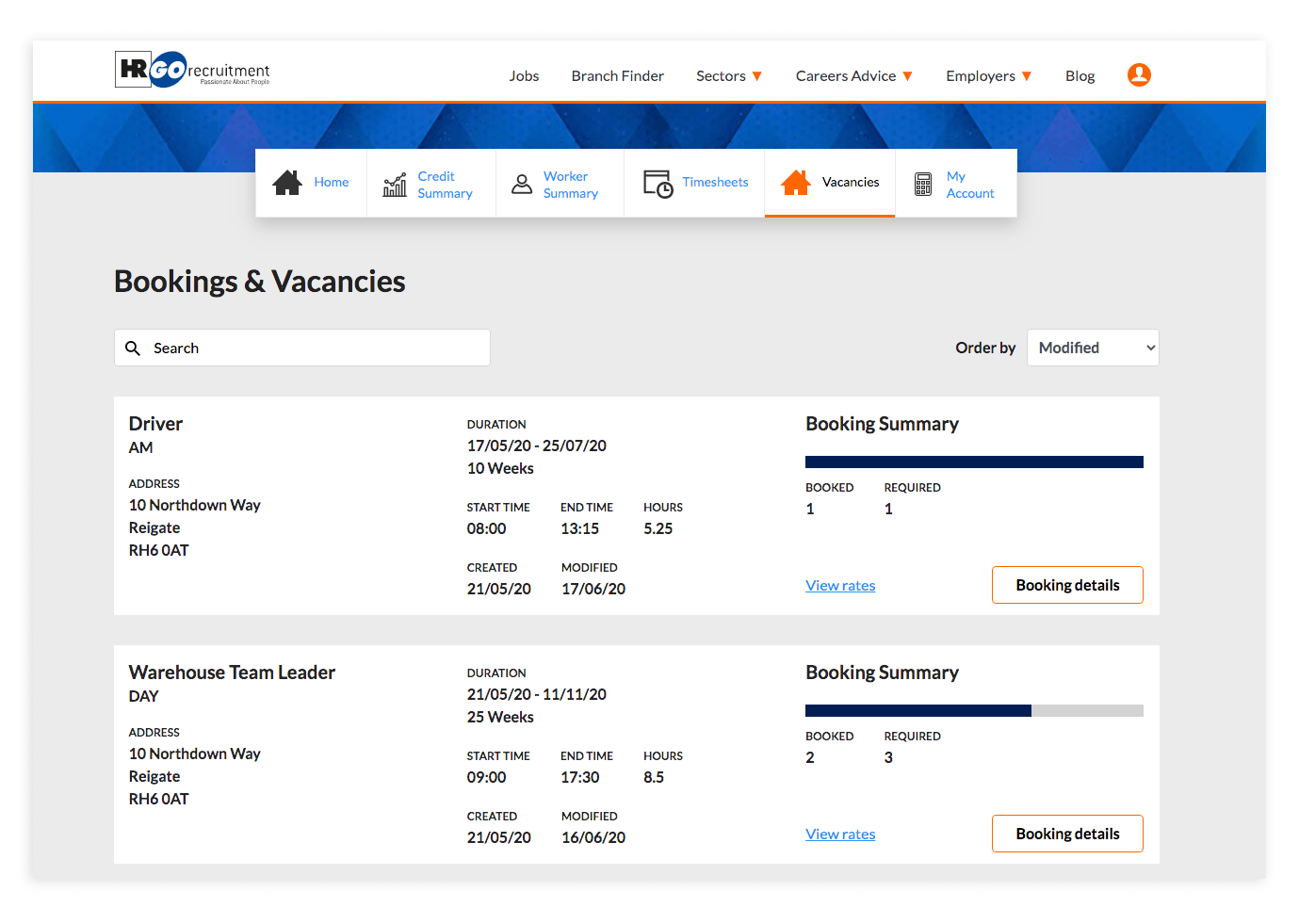 The portal shows in real-time how your vacancies are progressing. As workers are booked in, the portal is updated to show who's working where and when.
You can move backwards and forwards, week by week, to see historic, current and future bookings.