Our Green Initiative
'GO GREEN'
What's the big idea?
This year we're GOing Green! Environmental issues are at the forefront of everyone's minds, especially ours. We know it can seem daunting and it's easy to think ' what difference can I make?'. But we all have to start somewhere. This year we are kicking off the process of making our business more green. So what's the big idea? Lot's of little ones! From reducing paper waste, to looking into more eco-friendly options, check out our 3 Green Pledges for 2020.
We have a group of people from different parts of the business who have volunteered to be a part of our 'Green Team'. These members have previously shown initiative in living a more sustainable life, so are passionate and motivated to inspire the rest of the business to improve their sustainability.
We will be updating our progress throughout the year, so stay tuned!

WE'RE GOING DIGITAL
We will no longer be printing out forms!
Use our new Branch App to register.

ECO-FRIENDLY OPTIONS
We will be recycling as much as possible.
Passionate about reducing our impact on the environment.

ACTS OF GREENNESS
Staff will be volunteering to do 'Acts of Greenness'!
Saving the environment. Contact marketing to get involved.
Our Trees for Cities commitment
While there are 100s of green charities to choose from, we wanted to go for something that provides practical, natural solutions to the climate crisis.
So we've chosen to support treesforcities.org a charity that works across the UK to improve lives by planting trees in cities.
Trees help in so many ways:
Producing oxygen & absorbing carbon dioxide
Reducing noise and air pollution
Slowing decline of biodiversity
Preventing flooding
Protecting wildlife
And look beautiful too!
We will soon be releasing more information on our contributions towards this charity, so stay tuned!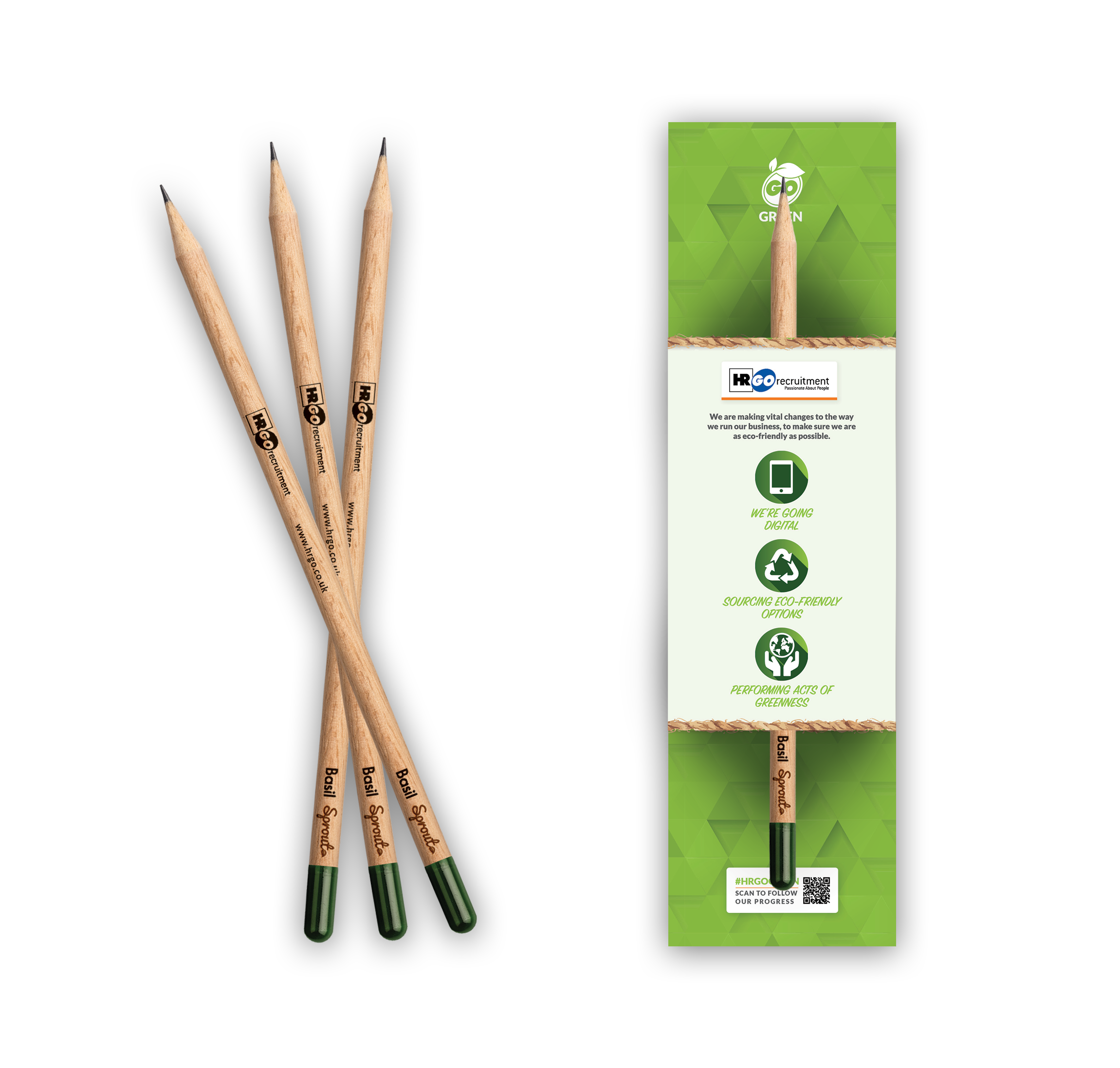 Growth through communication
Have you been lucky enough to get your hands on one of our Sprout Pencils? If not, then speak to a member of the HR GO team. We have a limited supply of these, so be quick!
It's important for us to practice what we preach, so we have chosen to have Sprout Pencils to symbolise our GO Green campaign. Delivered to us with no plastic, just the cardboard slip, once these low-impact pencils have been used up, you can plant the end in a pot and grow either a herb or a flower! If you have one of these pencils, we would love to see what you have grown!
Why candidates need your business to take climate action
How lowering your carbon footprint can help you win staff
Read more
Video interviews: what to do before you log on
Technical to-dos in the minutes before your virtual interview
Read more
required:This field is required.
applicantName:Please enter your name.
applicantEmail:Please enter a valid email address.
applicantTelephone:Please enter a valid telephone number.
cvRequired:Please upload your CV.
cvFilesize:Please submit a file larger than 0 bytes.
cvExtension:Please upload a .doc, .docx, pdf, .rtf file.