See our Latest Census Jobs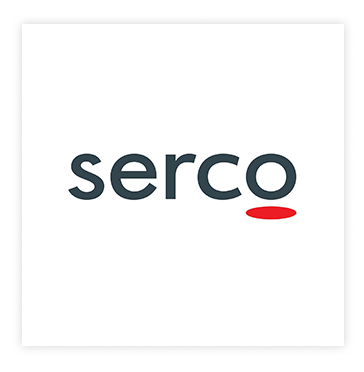 Inbound customer service roles
Census 2021

The census is a survey that happens every 10 years and gives us a picture of all the people and households in England and Wales.

For the first time the census is moving to a digital survey rather than paper and Serco are providing a contact centre operation to manage all enquiries from respondents.

You'll be helping callers who have an issue or question about the census which they are unable to resolve online. You may also get involved in helping people to complete the form if they can't fill it out online.

The contact centre will be live between 1st March 2021 and 26th June 2021, Monday to Saturday. 
Full training will be given - starting 17th February.




About the Census
The next census of circa 25 million households will be undertaken on 21st March 21. The information gathered from this survey helps to plan and fund public services in your area. By taking part in the census, you'll help make sure your community gets the services it needs.
The census is important as it gives essential information that's used for things that affect us all.
We all use services like transport, education and health, and census data helps the government and local authorities to decide how to plan and fund them.
Census information is also important to charities, as they use it to reach those who need help and as evidence for securing funding. Businesses, academics and genealogists also rely on it to complete their work.
All of this makes the census a vital survey that helps people and organisations work out what our needs are and how to meet them. Billions of pounds of public money is distributed using census figures, so it's vital that we reach and engage with everyone.
Find out how to apply
Before you begin, please make time to read the information provided. We've outlined what makes you eligible to apply, what to expect during the process and what information you'll need to show us.
If you have any questions or need help at any stage of the process, please get in touch with our branch teams.
Apply Online
It's easy to get started. Just use the "Apply" buttons, read the job description and upload your CV as instructed. 
If you're not ready to apply for the role right now you can easily create an account and 'Register your interest' now. Just click the register button below.
When creating your account select your nearest branch (Liverpool, Stockport or Sunderland) and enter 'Census 21' as the answer for 'desired position'
We will be in touch nearer the time.
Phone Interview
Once we've received your application you'll be assessed and, if you meet the criteria, you'll be invited to a telephone interview.
If successful at interview you'll be invited to complete the registration process which will include a standard right to work in the UK check (by video call), address history, past employment details and referees.
Language assessment
You may be required to complete a test to assess your proficiency in the required language. This will be a short assessment over the phone with one of our recruitment consultants or language experts.
Offer
If you're successful at the interview and pass all the pre-employment screening you'll be given a job offer and contract.  
We will be asking you to commit to availability for the start date of 17th Feb 2021. It may seem a long way off at the moment but it is important that we get the required numbers of customer service representatives in place for the Census, which is not a moveable date! 
Induction
Prior to your induction you will be invited to collect the IT equipment from one of our hubs. 
During your virtual induction, you'll receive a warm welcome to the Census 2021 team, and learn about your role in this historic event. Then, you'll move onto our digital learning where you will need to complete and pass a number of modules ready for go live!
required:This field is required.
applicantName:Please enter your name.
applicantEmail:Please enter a valid email address.
applicantTelephone:Please enter a valid telephone number.
cvRequired:Please upload your CV.
cvFilesize:Please submit a file larger than 0 bytes.
cvExtension:Please upload a .doc, .docx, pdf, .rtf file.